YA Fantasy Adventure novel. Currently working on a new edition, with extended ending.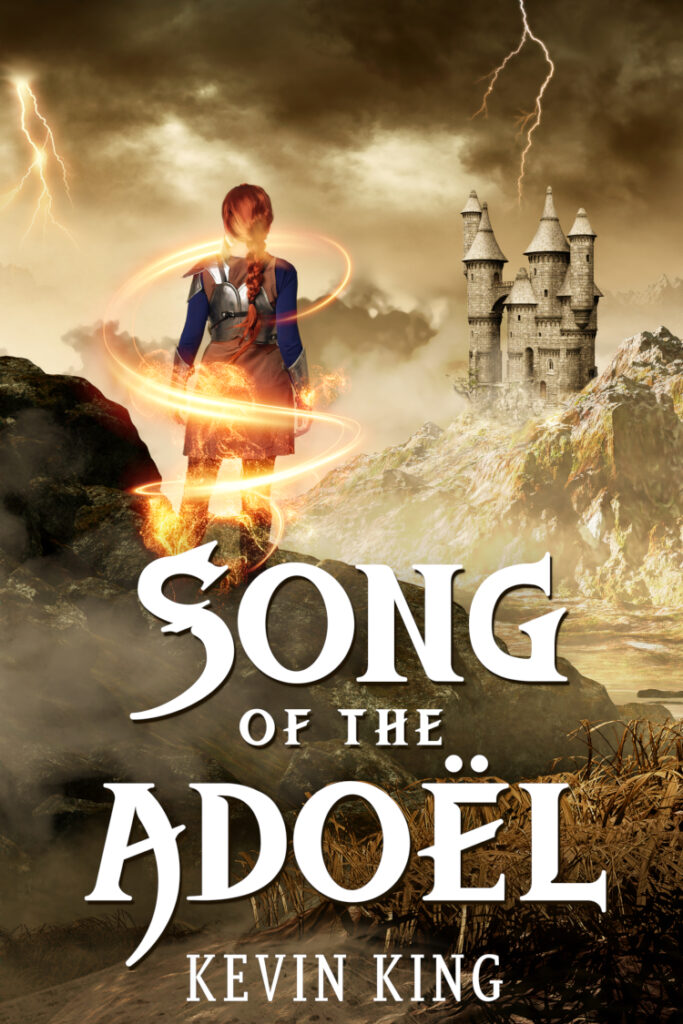 The cruelest demons live in our own hearts.
Raendel is one of the cursed Adoël. The curse spreads to each new generation, stripping them of power and turning their skin and hair ghostly white. Feared because of his strange appearance, and for his ability to create lifelike illusions, Raendel has nowhere to go. Only his service to the royal family protects him.
When an assassin attacks and murders the king in front of his eyes, Raendel panics, frozen. The prince throws himself into danger, pursuing the assassin on his own. Seeking atonement, Raendel follows to protect the prince, his only friend. In order to defeat the assassin, Raendel must face deadly magic, ruthless brigands, and ravenous demons—both figurative and literal. Worst of all, he must face his own failures. He must fight through his shattered self-confidence and find the strength to save the prince, breaking the chains that bind his people.
This clean fantasy adventure novel will take you on a journey through a world of unique magic, while exploring themes of inherited guilt, redemption, duty, friendship, obsession, betrayal, and love. Explore the possibilities and limits of four unique magic systems (Arts) – the healing power of the Spiritual Art, the powerful enhancements of Physical Art, the chaotic energy of the lost Emotional Art, and the mysterious illusion magic practiced only by the Adoël.
Something for everyone – fencing, fighting, torture, revenge, giants, monsters, chases, escapes, true love, miracles…no, really. Fall into dramatic action (including intense one on one fights and epic battles), a splash of romance (but only a splash), political drama (attempted coup, poison, betrayal), dark magic (curses, evil spirits, possessed assassins), struggles and sacrifice. This is a stand-alone story, but I've heard rumors that a prequel is under development…